Nissan Security + Plus Anti Theft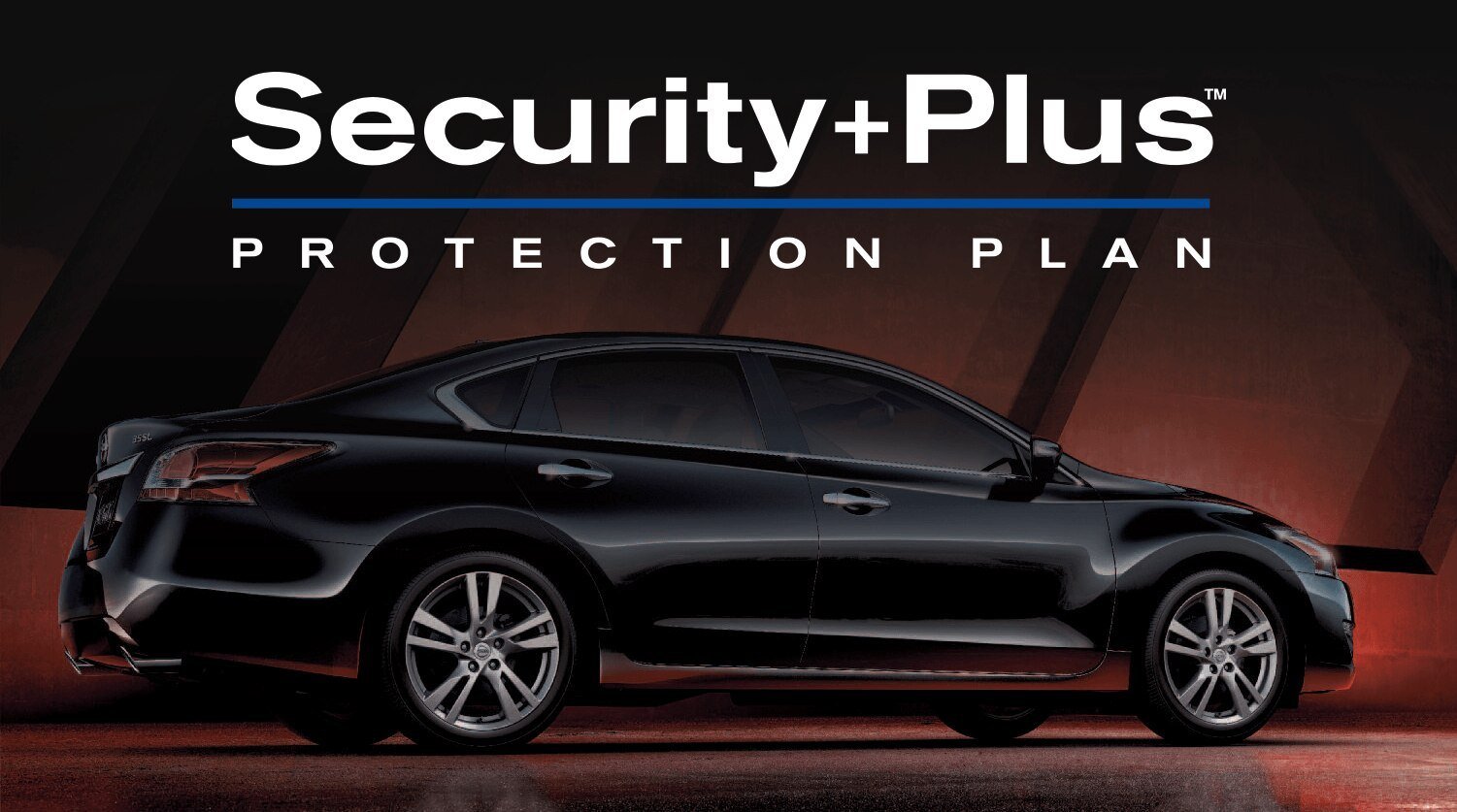 Over 400 cars and light trucks are stolen in Canada every day.

If your vehicle is stolen, there is less than a 50% chance it will ever be recovered.

Each year, motor vehicle theft costs Canadians approx. $1 billion.

1 in 6 motor vehicle thefts occur from driveways and garages.

There's only one reason thieves steal - profit.
By adding Security + Plus Anti-Theft to your vehicle you are providing a theft deterrent system designed to discourage thieves and keep your Nissan car and SUV safe. In the unlikely event your car does go missing, Nissan Security + Plus Anti-Theft increases the chance of vehicle recovery and may provide a benefit to reduce the cost of purchasing a replacement vehicle.2
Security + Plus Anti-Theft combines a clearly visible warning label with permanent, pre-registered numbers embedded on body panels throughout your vehicle to make it a less attractive target for thieves. The pre-registered number adds your vehicle to a national database to improve its traceability. The "Police Traceable" window decal will make it obvious to potential thieves that your vehicle is registered and help convince them to leave your vehicle alone..2
In the event your vehicle is stolen and then recovered, you will be reimbursed for your Security + Plus Anti-Theft purchase. If your vehicle is stolen and not recovered within 30 days or is recovered and declared a total loss by your insurance provider, your selling dealer will provide you with a discount of up to $5,000 towards the cost of purchasing a replacement vehicle from their available new & used inventory.
1 Source: Statistics Canada, 2010. 2 Some conditions & benefit limits apply. See agreement/policy for full details.


ENJOY THE CONFIDENCE OF EXTENDED COVERAGE
Whether a new Nissan Model, Certified Pre-Owned or pre-owned Nissan, we've got you covered. The Added Security Plan includes coverage for mechanical repairs, parts, and labour for the coverage term and level you choose. This plan is designed to extend many of the same coverages offered by your new car limited factory warranty.
Get protection from unexpected repair expenses today!
Protection against major mechanical and electrical breakdowns and
technology failures
• Tire road hazard coverage
• Emergency roadside assistance
• Rental car reimbursement
• Trip interruption services
• Traffic accident services
• Hazardous weather services
• Personalized auto trip planning services
• Legal assistance services
• Stolen vehicle, vandalism, and fire services

YOUR BEST ROUTE FOR SAVING ON ROUTINE SERVICES
By properly maintaining and servicing your Nissan, you are protecting yourself against potential costly repair expenses down the road. The Security Plus Prepaid Maintenance Plan is designed to offer you the most convenient and affordable way to ensure that your Nissan vehicle receives the service it deserves.
Customizing your new Security Plus Prepaid Maintenance Plan is as easy as One, Two, Three:
Step 1: Choose the plan that offers the best level of protection for your new Nissan.
Step 2: Choose from the high quality lubricants available to keep your new vehicle running its best.
Step 3: Choose the duration of care (months or kilometers) for your new vehicle and visit any participating Nissan dealer to follow the Prepaid Maintenance Plan schedule.
► Protection against rising inflation
Lock in lower costs by choosing prepaid maintenance.
► Protection against rising fuel costs
Regular maintenance helps your vehicle run at its peak efficiency.
► Protection against loss of warranty coverage
Failure to perform scheduled maintenance with Nissan Genuine Parts may void your factory warranty or any extended service contract purchased. Further, proper maintenance is a requirement of all lease agreements.
INSURANCE ONLY COVERS SO MUCH

The Protection
The Theft Protection system provides traceable security codes that are permanently installed on various parts of your vehicle and recorded in a database accessible by law enforcement agencies. These codes along with distinctive anti-theft warning decals make vehicles less desirable to experienced car thieves.
The Coverage
If the Theft Protection system fails to perform as designed, a financial warranty benefit of up to $5,000 is provided to help you defray the costs of having a vehicle stolen and declared a total loss. This money can be utilized to pay for incidental costs not typically covered by your insurance company, including:
• Insurance deductible
• Loan deficiencies
• Replacement vehicle costs (down payment, sales tax, misc. fees)
Contact Us