Start Your Vehicle Buying Process Now!
In just a few simple steps, you can apply to finance or lease your vehicle! Fill our your information below and our finance team will be in touch with you shortly!
Our Process
Get Approved
Complete our quick and easy application form to begin your pre-approval process. One of our Finance Representatives will contact you to gather a few more details and complete the application. Once completed, they will get to work right away on obtaining your approval and getting you the lowest rates possible!
Vehicle Selection
Congratulations, you have been pre-approved! Now it's time to select your vehicle from our wide range of new and used inventory, perfectly suited to your lifestyle needs.
Vehicle Delivery
Whether you choose to arrange pick up at our dealership or would prefer us to bring your vehicle from our floor to your door, we guarantee a delivery suited to your schedule, leaving you equipped with the knowledge you need to get you on the road and in your new ride with confidence and ease!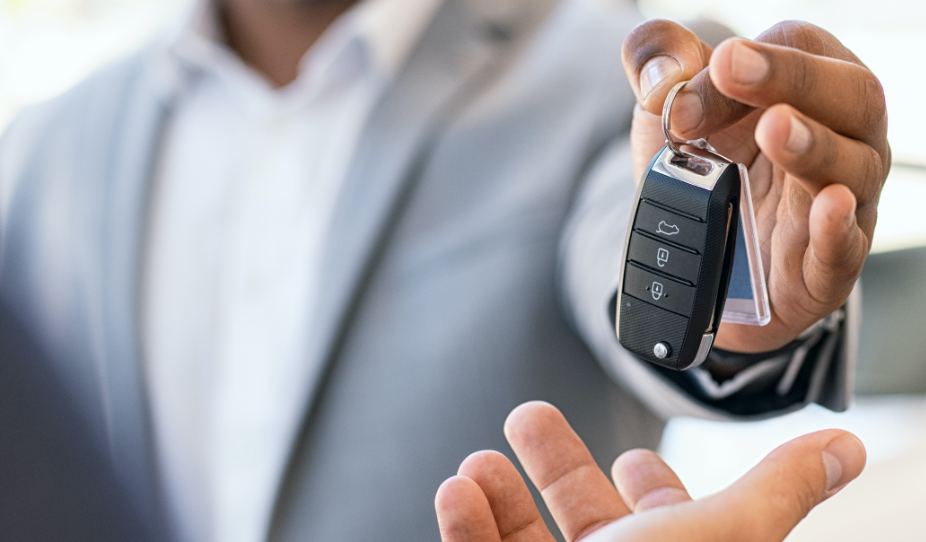 Buy With Confidence
At Kitchener Nissan we aim to inspire confidence by providing a transparent and effortless vehicle purchasing experience. Along with world-class service from our knowledgeable technicians, we ensure the entirety of your vehicle ownership is fun, easy and financially advantageous. Get pre-approved today and allow us to show you how we're driven to surpass expectations!
I have recently had the privileged pleasure of obtaining a new vehicle from Kitchener Nissan's Taylor Weiss. Taylor dispensed genuine enthusiasm to educate, enlighten and engage via her robust knowledge and did so with industrious instinct and intelligence to ensure that all I felt invited, included and informed. Taylor was indeed encouraging and readily resourceful, often finding herself channeling creativity to remedy concerns and curiosities. Taylor showcased her endearing, energetic and exciting spirit that exposed her palpable passion to handle pit stops and potholes, acting swiftly to triumph proper solutions. Taylor dedicated time to disclose all aspects of the deal, oftentimes going above and beyond any expectations I harbored of such a grand investment. Taylor is equipped with perpetual ingenuity and the familiarity that by allotting my voice to feel appreciated, she has established the motivation of creating a 'want' for myself to return in the future. Kudos to those who find themselves working alongside Taylor especially Kyle, Simon and Jessica. These fortunate folks are permitted to observe her impeccable talents and smooth sales skills; hopefully they too will recognize that Taylor is truly engaged with her life's calling – something that cannot be taught. Reflecting upon my experience, I now understand that Taylor Weiss serves as Kitchener Nissan's heartbeat; capable of orchestrating a smooth transition between hesitant buyers juxtaposed to those ready and willing to shake hands immediately. My grace and gratitude to the Nissan team for their collaborative and cohesive vision.
a week ago
If you are on the market to buy/lease a car, check out Kitchener Nissan! We had such a pleasant experience buying a car from Kitchener Nissan. Our Sales Consultant, Taylor was so helpful and kind throughout the entire process and she went out of her way to make sure we got what we wanted/needed at a great price. She is very knowledgeable with Nissan products and really tries to work with you so that you are fully satisfied with your purchase. Thank you, Taylor for making our buying experience an enjoyable one!
3 weeks ago
Our Sales Person was Taylor. She was really good. She answered all the questions we had and even helped me to hook up my Android phone to the system in the car we bought. She was very personable and not pushy, which we love. We'd buy another vehicle from her in the future and would recommend Kitchener Nissan and Taylor. Thank you. 👏 We're very impressed.
3 months ago
Very efficient and customer centric employees! Mark and his team went the extra mile to understand my needs and concerns. The senior management listens to it's customers and makes sure that the best service is provided to their customers. Highly recommend the dealership for all thpes of car purchases!
4 months ago
I had a wonderful experience with Britney and Sales manager, Jennifer here. They can read customer's needs, so I don't need to put too much energy to negotiate. I had a very pleasant time in the place, and the purchase went fluently. I recommend this store for everyone, as you can feel respected as their customer and your needs can be fullfilled. Great experience!
6 months ago